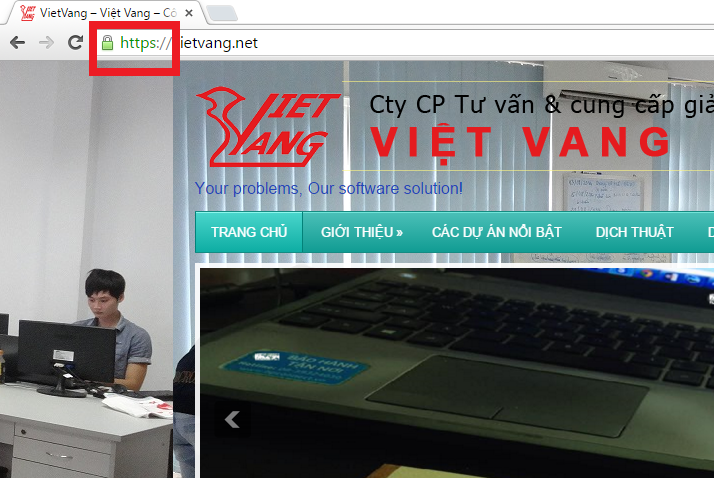 From today we apply HTTPS (encrypted transmission) protocol to vietvang.net website. (HTTPS text is shown in blue in the address bar).
The encrypted website address will be https://vietvang.net. The display speed of the website is somewhat slower but ensures that all displayed information is securely encrypted.
We are also ready to advise businesses on HTTPS with a Digital Certificate created by yourself or purchased from an international supplier – (Vietnamese style is applicable).