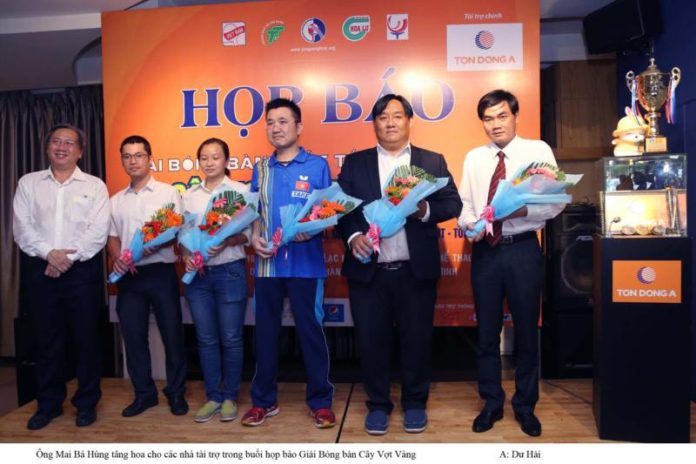 Recently (July 10), at SaiGon Star Hotel, a press conference for the 31st Golden Racquet international table tennis tournament (July 15-18, 2017). At the press conference, Viet Vang Company was also honored to be honored by the Ho Chi Minh City Table Tennis Federation as one of the sponsors for this year's tournament.
Viet Vang Company supports the design and operation of the website http://pingponghcm.org, which is the official website of the Ho Chi Minh City Table Tennis Federation, posting information about the Golden Racquet tournament. In particular, the website has a database system that helps to store and display detailed results to each match of the annual golden racquet tournaments.
This year, Viet Vang company plans to record live-stream matches at the center table and transmit it to Youtube. Please look forward to it.